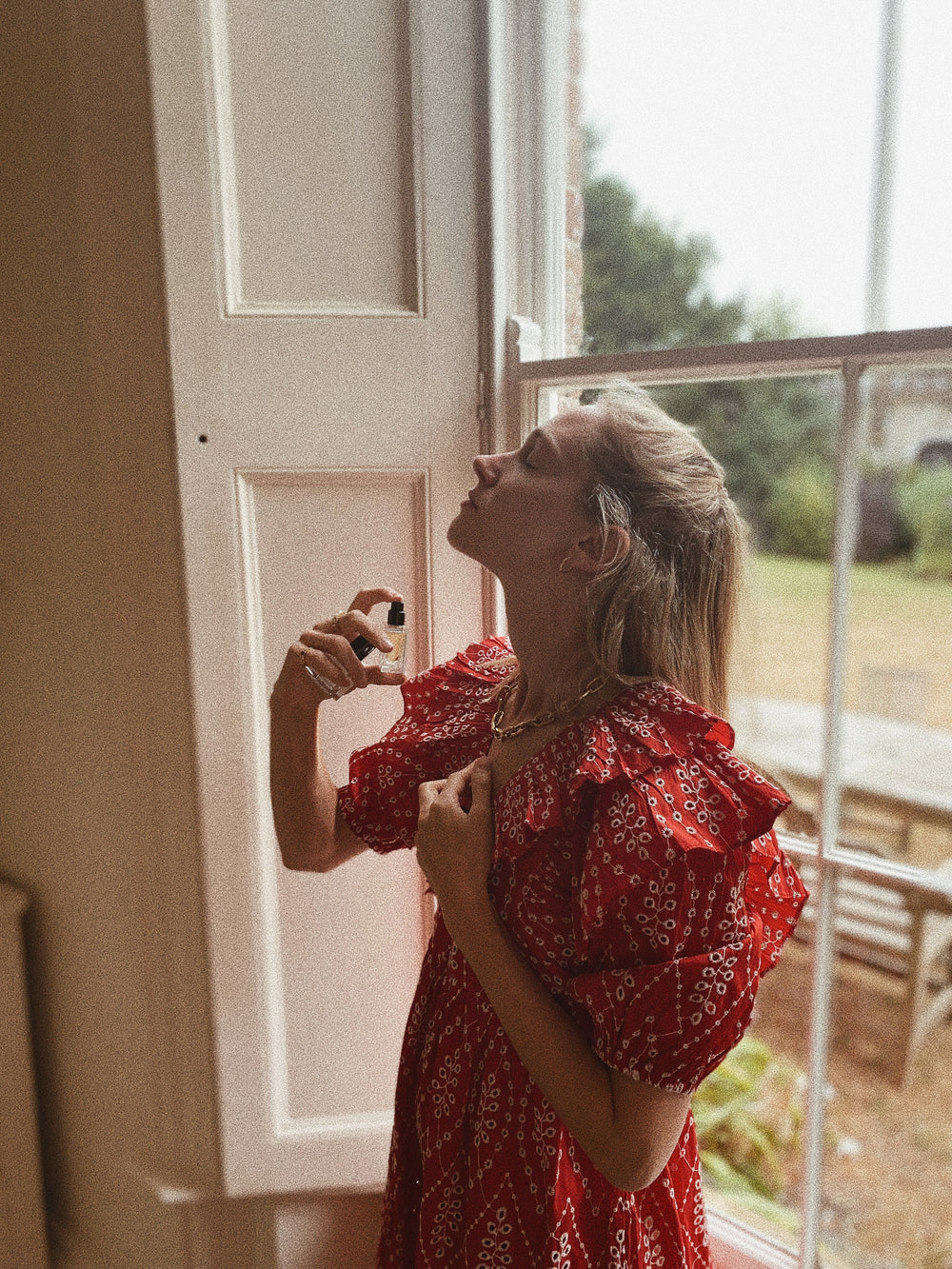 The enticing scent of summer with travel writer, Rosalyn Wikeley
Scent plays a seminal role in summer nostalgia. It's the sensory aspects of a place, the emotional state it lulls you into, the local tastes and rhythms that imprint themselves indelibly upon your memory, but scent, for me has always been the most potent trigger. As a travel writer, I have longed for an array of carry-on sized perfumes, having used plane-friendly samples as undesirable alternatives to scents, that would pair beautifully with my location and itinerary.
And therein lies the power of travel: a change in location and culture frees the mind of routine and rituals, of signature scents and consolidated character and identity. Travelling with a different scent frees you from the constraints of home while tying together the various sensations and emotions a place provokes, like a sensory album, for years to come.
I love Miller Harris' new travel scents for the variety and adventure they propose, from mint wafting over taverna tables on go-slow Greek islands to woody, leather notes clinging to the hot evening air in Carmona, they're potions of nostalgia and persuasion – to revisit those scented summer memories or plan fresh ones.
A Viennese Rose
Whiffs of rose spin me back to Volksgarten park in Vienna, where summer splays out along the city's vine-covered fringes or its strudel-lined rooftops with piano keys lifting silky evenings. The scent is the perfect expression of the Austrian city's casual classicism and easy elegance, particularly the lasting impression of cashmere, that warms the shoulders of Champagne parties rolling on well into the night.
Greek island mint
As our countryside turns to claret and gold and the cooler nights set in, I usually make a break for the Greek islands, now sleepy and delightfully tourist-free. Miller Harris' Dance scent bottles up those long, Soutzoukakia and Moussaka-filled evenings where a warm breeze carries herbs lining the tavernas. It evokes an ouzo-fuelled delirium – the joy of knowing Tomorrow's wake up call is merely Greek yoghurt and honey breakfast.
A sun-doused English garden
What I've gleaned from my peripatetic career, is that there is simply nowhere more exquisite or more lovely than an English garden in summer. Lawns scattered with daisies, hydrangeas lining paths leading to quiet benches for reading, or convivial tables drenched in rosé and laughter – perhaps its the jolt of familiarity, but I'm convinced it's just pure, objective beauty. Miller Harris' Scherzo fragrance embodies the remedial, rapturous virtues of an English garden in summer. It captures the whiff of flowerbeds filled with roses, narcissus. Pittosporum and tables dressed in peonies, as well as the sweet rush of summer puddings – Eton Mess and trifle.
Carmona courtyards
Masculine traces of leather softened momentarily with floral notes then deepened once more with spice and incense. This is the scent of Carmona, of lazy afternoons over a backgammon board amid deep leather wafts of an equestrian history filling Moorish courtyards and corridors dressed in relics of Spanish conquest. Miller Harris' Étui Noir perfectly echoes this Medieval Andalusian town's allure – its warm alfresco evenings of red wine and tapas drenched in local olive oil.