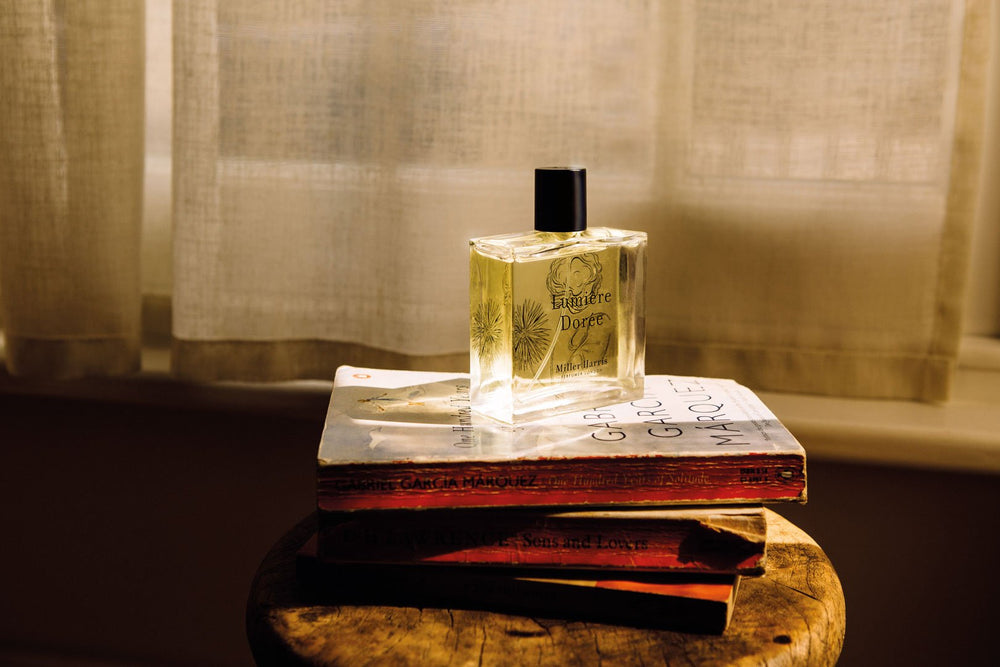 How To Build Your Autumn Fragrance Wardrobe
A guide to warm & woody scents...
As the leaves begin to fall and the weather turns colder, many of us switch out our light summer layers for chunky knit sweaters and reach for the cosy blankets. Fragrance is no different. It's natural to want to change up your perfume as the seasons change and add something richer to your fragrance wardrobe. We've made a shortlist of our autumn favourites to help guide you when building your seasonal scent wardrobe.
Warm and Woody…

As the air turns cold, reach for the warm, woody scent of Peau Santal.
A delicate resinous quality brings complexity, while sandalwood offers a warm finish. Cashmere woods, crisp amber and moss create a hint of dry sensuality, whilst a touch of vanilla co2 rounds out the scent playing to the creamy quality of sandalwood. This opulent cocktail is is ideal for cosying up to as the weather gets colder.
Rich and Inviting…


With a rich palette of Rose, Oud and spicy blend of cinnamon and cumin, La Fumée Alexandrie is winner for Autumn.
A rose with a fruity character of both lychee and mandarin is twisted around the dry heat of papyrus and sandalwood. For an added touch of seasonal warmth, the intensity of oud is tempered with a spicy blend of cinnamon and cumin.
A touch of sunshine…
As the days draw in darker, when in need of a little sunshine, opt for Lumière Dorée.
Like rays of golden light, filtered through the branches of the orange tree, Lumière Dorée tells the story of neroli. Lifted by shimmering bergamot and a luminous backdrop of soft amber, Lumière Dorée will carry golden warmth with you throughout the day.
Green and Earthy...

If you're looking for the perfect summer to autumn transitional scent, a spritz of Vetiver Insolent captures October's crisp freshness.
Conjuring up the scents of an early morning autumnal stroll, Vetiver Insolent works for both town and country. Evoking the intriguing forest floor earthiness of vetiver roots juxtaposed with aromatic herbs, black pepper and the smoky resin of elemi.
Sensual and Comforting...
The perfect scent for cocooning, Etui Noir is comfortable, warm, and sensual.
Wearing Etui Noir feels familiar – like you've got someone you've always known by your side. It hovers between leather and suede, thanks to the combination of vetiver and iris in the middle, with the resinous sweetness of elemi and incense.
A hint of spice…
A distinctive and special scent, Feuilles de Tabac is perfect for the cooler days and darker evenings.
Suggestive of the leaves wrapping a fine cigar and a golden pouch of honeyed tobacco, Feuilles de Tabac opens with a spark of fiery pimento berries and Cuban cascarilla oil - imparting a spectrum of smouldering spice. Sage and pine needles provide timeless cool, whilst tobacco leaves are wrapped in Malaysian patchouli and the cherry-tobacco sweetness of tonka beans.
Seasonal Fruits...
If you favour fruity notes, Poirier d'un Soir captures seasonal fruits, the flowers closing and autumnal warmth.
Reminiscent of a balmy autumn evening under the pear tree, Tagetes creates the scent of hay, whilst Dusky Turkish rose and peony are accented by tangy blackcurrant and a swirl of caramel. The sensual warmth of ambrette rounds out this bewitching delight.