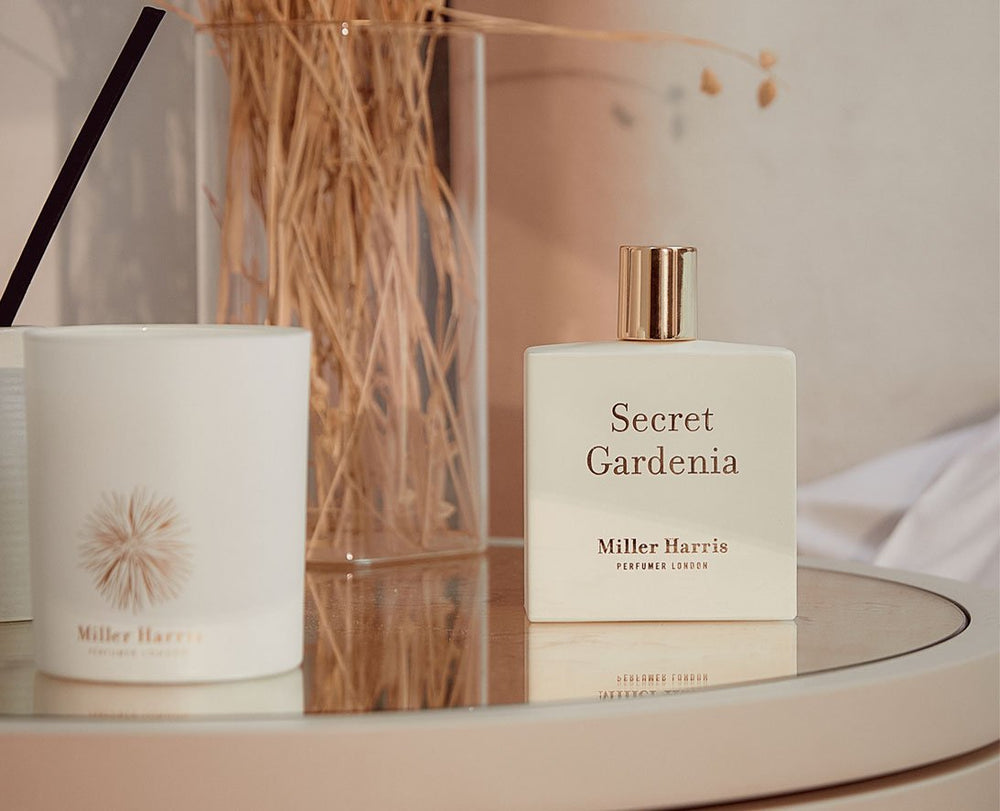 A seasonal guide to fragrance layering
We like to think of scent as an extension of our wardrobe, and just as you would switch up your clothes each season, changing your fragrance from summer to autumn is just as important for getting you ready for the months ahead. When going through the awkward stage where it's too cold for a T-shirt but too warm for a coat, picking a scent can be tricky however layering your fragrance is a great way to transition from Summer to Autumn/Winter.
With the help of our perfume experts, we've created a guide to help you find your perfect fragrance for layering.
The basics…
Layering can be done with any fragrances but there are some combinations that work better than others.
It's a personal choice as to how many fragrances to layers and which scent types to combine, but it's wise to stay away from combining very heavy scents together or scents that are too dark as quite often this can result in too much going on.
We'd recommend starting off with the heavier scent or the one you want to be more prominent; you can also adjust the number of sprays you apply to adjust the intensity of each one. Apply it one at a time, let it dry in between and don't rub it as it burns the oils and can turn the fragrance bitter.
Picking the perfect combo…
If you're new to fragrance layering, florals are a great place to start. One of the more versatile types of fragrance, they pair great with citrus, ouds, and fruity fragrances.
Secret Gardenia & L'Eau Magnetic
Secret Gardenia is a great scent to begin with as it's fresh floral and can be paired with a variety of our other perfumes. One of our favourite pairings for Secret Gardenia is L'eau Magnetic. The aquatic, citrus notes of L'eau Magnetic add a cooling touch and cuts trough a bit of the sweetness of the gardenia, bringing a crispness to the white floral, perfect for when the summer heat begins to mellow.
L'eau Magnetic & Étui Noir
L'eau Magnetic also works wonderfully over Étui Noir, which envelops you like a warm sweater, ideal for when you start to feel a hint of that September breeze. The Bergamot and Petit Grain from L'eau Magnetic uplift the leathery scent of Étui Noir, adding an aromatic edge for a warm clean combo that is perfect for when you need an extra layer but you're not quite ready to commit to the wooly hat and scarf too.
Rose Silence & Vetiver Insolent
Another suggestion is Rose Silence layered over Vetiver Insolent. Rose Silence cuts trough the deep and spicy aroma of Vetiver Insolent adding just a touch of rosiness and creating a fresh, yet comforting fragrance – bridging the gap between seasons.
Peau Santal & Powdered Veil
Peau Santal sprayed over Powdered Veil creates an aromatic aura with notes of pink pepper vanilla, a great balance of sweet and spicy aromatic. Although it's a softer fragrance combination, it enhances the natural skin scent without being overpowering, bringing a natural and subtle warmth, perfect for when the air begins to turn crisp.