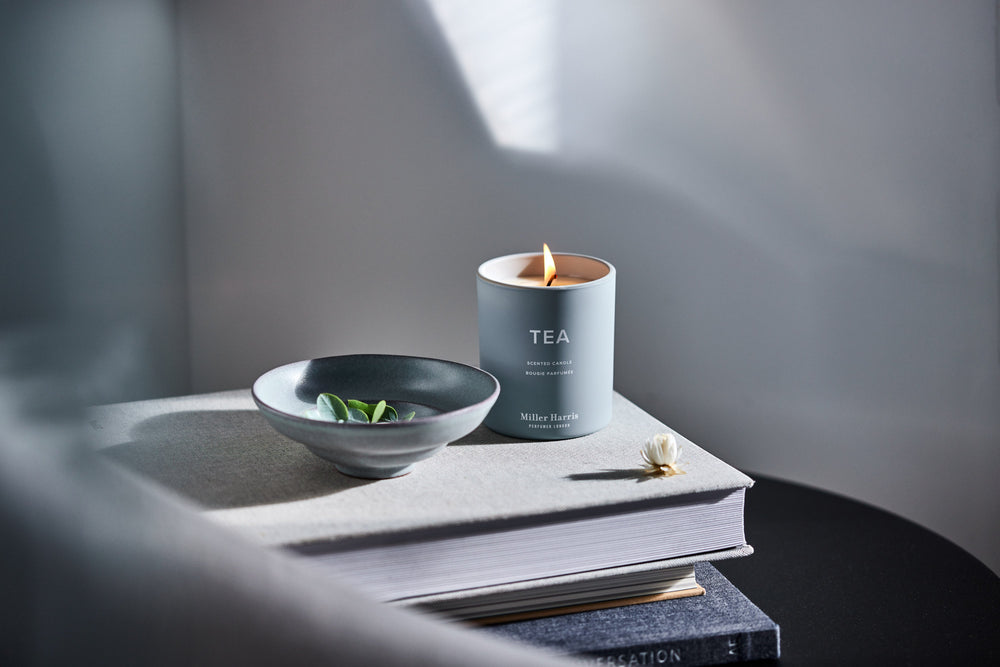 A guide to scented living...
As the winter frost starts to melt away and the sun shines a little brighter, it's time to think about refreshing your home and welcoming the new season with open arms. One of the simplest ways to transition your space is by switching up your home scents. From fresh florals to citrusy aromas, spring scents can breathe new life into your home and boost your mood.
From your living room to your bedroom, add character to every room with our top home fragrance picks that will bring the outside in and scent your home for spring.
HALLWAY
First impressions matter and one of the first things that people notice when walking into a home is the smell. Make a great first impression and opt for something warm and welcoming - rich, woody scents work best for this. Full of rich woods, tobacco leaves, spices and creamy tonka bean, let our Tabac Candle invite you in with its warm and smoky scent.
LIVING ROOM
Your living room is the most versatile and social space in your home. Whether you're lounging or entertaining, look for a scent soft enough for the everyday but will bring a glow of warmth in the evenings. With c

omforting notes of sandalwood, crisp amber and creamy vanilla, o

ur Santal Candle will instantly bring beauty and warmth to any occasion.


BATHROOM
Create a sanctuary at home and choose scents favoured by spas. Blends of citrus fruits and earthy notes, are favoured by many, bringing peace and calm memories to mind. A combination of uplifting bergamot and grounding maté, our Tea Candle will bring that spa moment to you.


OFFICE
Boost your productivity levels at home by creating the right working environment. Look for invigorating fresh scents to help with concentration levels. Our Figue Candle brings the outdoors in, filled with energising green notes and luscious fruits to keep you inspired and focused.
BEDROOM
Set the scene for a restful sleep with a scented candle. Comforting scents with a musky undertone make the perfect addition to your bedside table. Our Rose Candle is soft and sensual, with a dreamy musk base, perfect for when you begin to wind down.

KITCHEN
The kitchen is one of the rooms in your home that is filled naturally with a number of smells, whether its from fresh food or cooking, so balance is key to making sure scents don't overpower the room or clash.
Choose a fresh fragrance that contains citrus, such as tangerine, lime or bergamot to cut through lingering food smells. The sweet citrus notes of our Mandarin Candle will help to keep your space smelling fresh whilst also creating a calming atmosphere.
Discover how to get the very best out of your Miller Harris candle in our Candle Care Guide.