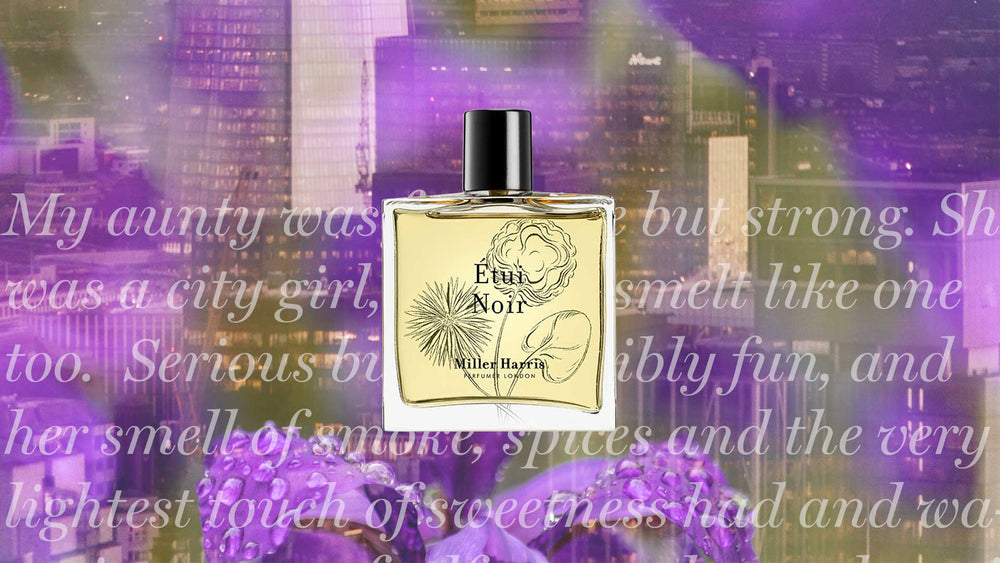 Scented stories of Mum...
My aunty Ritu has always been fierce in every sense of the word. My mum's best friend and cousin, she has lived a big life in the city - a high-flying career woman that joked my siblings and I had put her off having children of her own. My mum's eyes lit up every time she said, "I'm going to London for the weekend to see Ritz!", always coming back with stories of their adventures.
A last-minute placement at Sunday Times Style meant leaving Leicester and finally making the move down to London. My Aunty Ritu's doorstep is where I landed. Unsure of how to get to the office, my aunty reeled off tube names and station stops like they were old friends. I considered this the biggest flex. Her certainty of the city was mesmerising, she wasn't afraid of being sucked in and chucked out like I was, London and Aunty Ritu had a synergy between. She was (and still is) a city girl, and she smelt like one too.
Decadent ouds, rich spices, a sensual smokiness – to me, her heady mix of fragrances, was what an adult smelt like. My aunty was strong but feminine, serious but impossibly fun, and her smells of sandalwood, smoke, spices and the very lightest touch of sweetness had an unwavering sense of self-assuredness about it. There was no second guessing when I caught a whiff of my aunty, this was a woman in complete control.
I lived with her and her husband for six months, and in that time, she became an important mother figure to me. During that period of time her scent remained the same, but the way it made me feel changed. It was warmer, more familiar, whenever she walked into the room, I was comforted that I had her by my side to navigate this city with. She was my protector, my warm jacket on a cold night.
Scent memories are a powerful thing, they have the ability to transport us to a time and place we couldn't possibly unlock without scent handing us a key. When I recently visited Miller Harris' beautiful Covent Garden store for a fragrance consultation, I was handed that key. I described to fragrance expert, Octavian, the kind of fragrance that reminded me most of my aunty. He nodded his head in an understanding way and bypassing some 20 fragrances lined up in the most aesthetically pleasing way, drew together a short list for me to dig my nose into. There were some fragrances that immediately incited a response, ones that unlocked more scent memories, but none of them quite captured the essence of my Aunty Ritu.
That was until I smelt Étui Noir. With notes of leather, iris and vetiver, Étui Noir is a woody floral fragrance that is simultaneously elegant and strong – instantaneously capturing her character. "That's her!" I said to Octavian. Letting the scent linger on my wrist, the fragrance wrapped me in a familiar hug, its intoxicating layers drawing me into her arms.
My aunty and I now have an incredibly special bond. A mother figure neither of us expected, I'm proud to share so much of her in me – the same mannerisms, the same frustration with the Heathrow-bound Picadilly line, the same annoyed eye roll. I always wanted to be so much like her when I grew up, and Etui Noir makes me feel like I've achieved that. I've grown up to be a city girl that knows herself, just my aunty Ritu.